Quran with Lughat
Mafhoom ul Quran app will allow you to understand the Qur'an in a better way with multilingual features and understand the meanings of every single word.
The aim and objective of this app are to remove all non-Quranic ideologies, beliefs, and practices prevalent in present-day Islam, and replace them with Quranic concepts based upon reason and rationale.
GOOGLE PLAY
APP STORE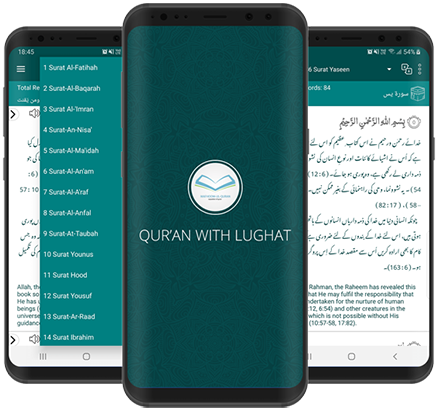 Screenshots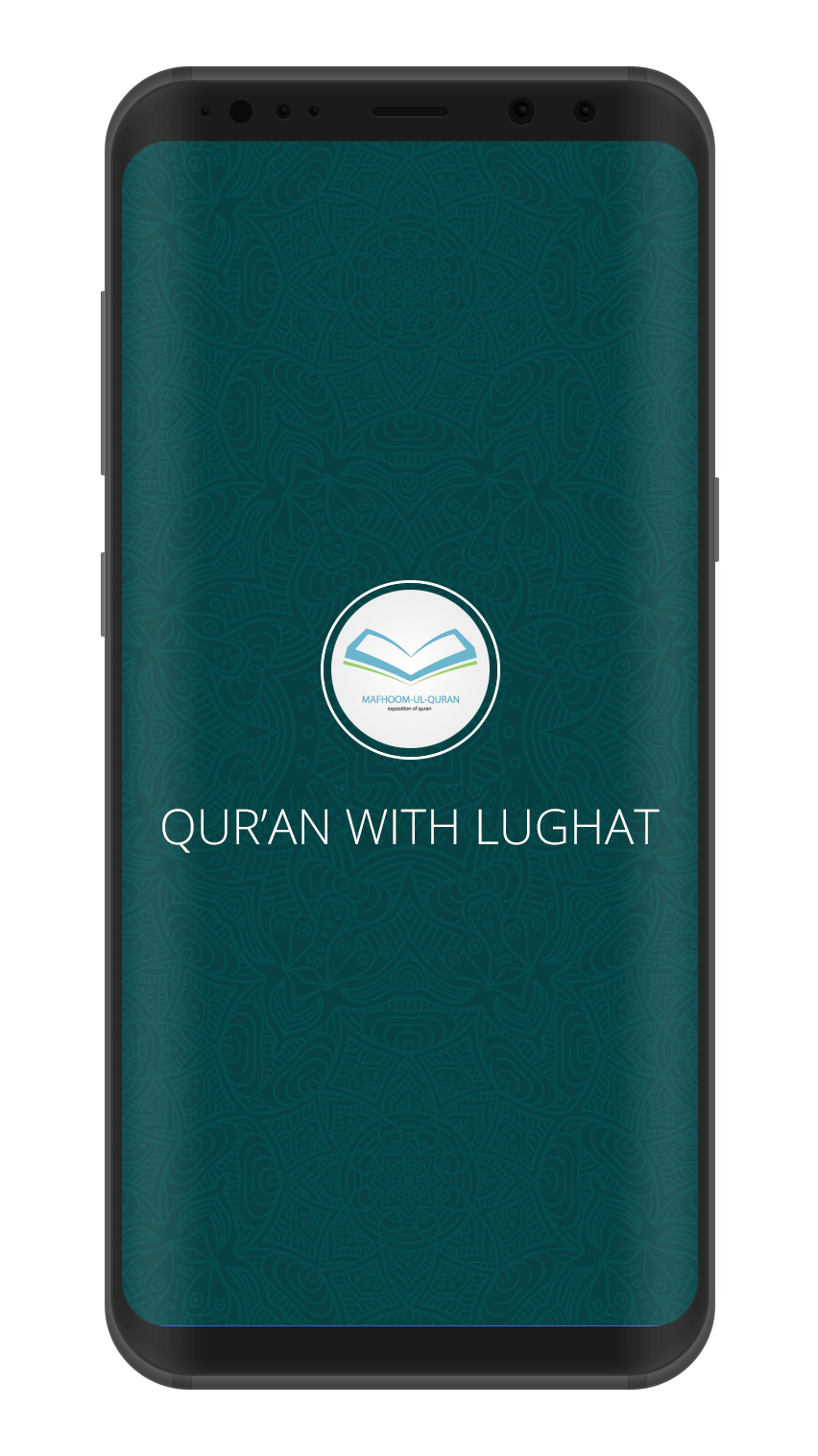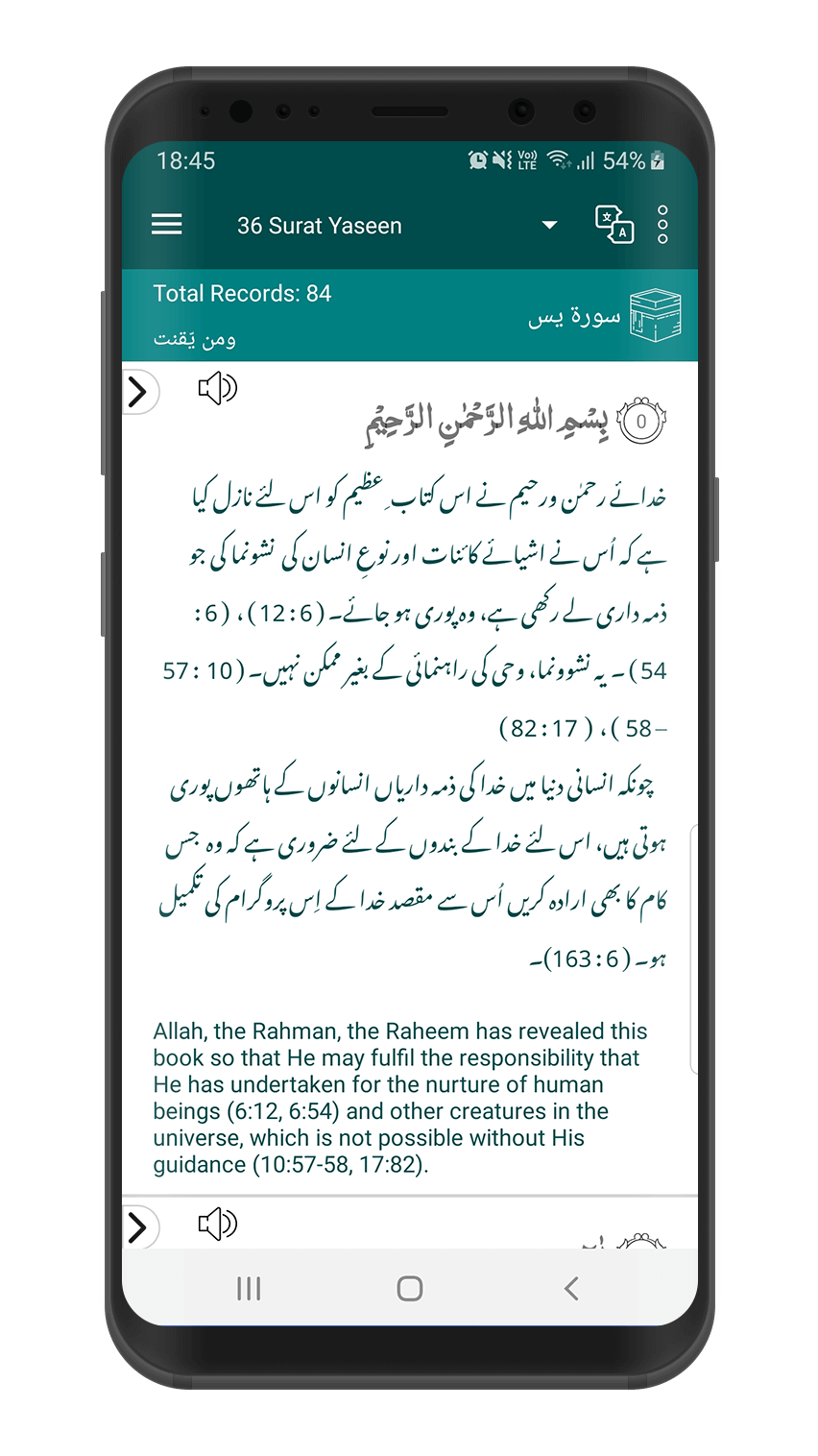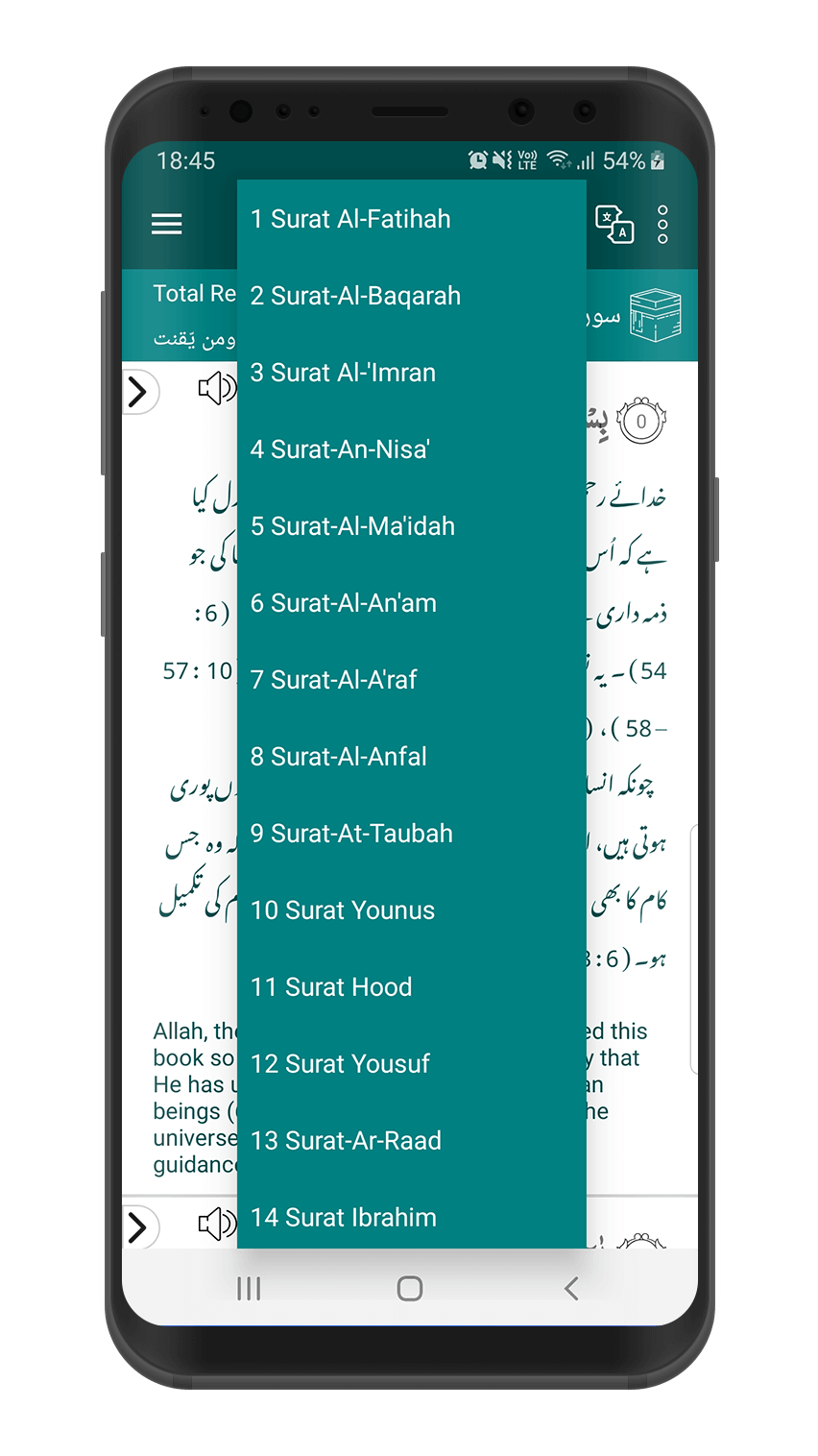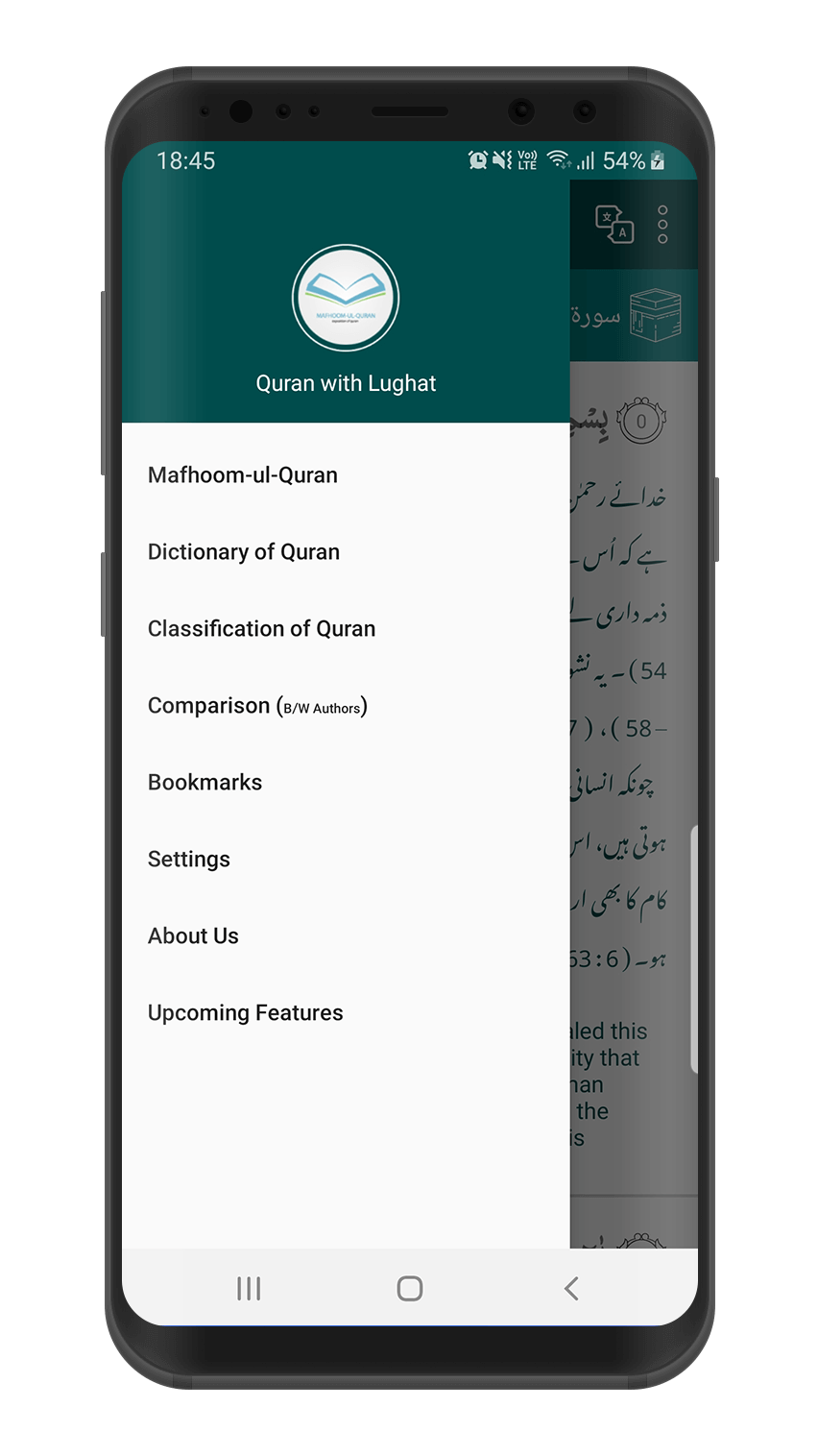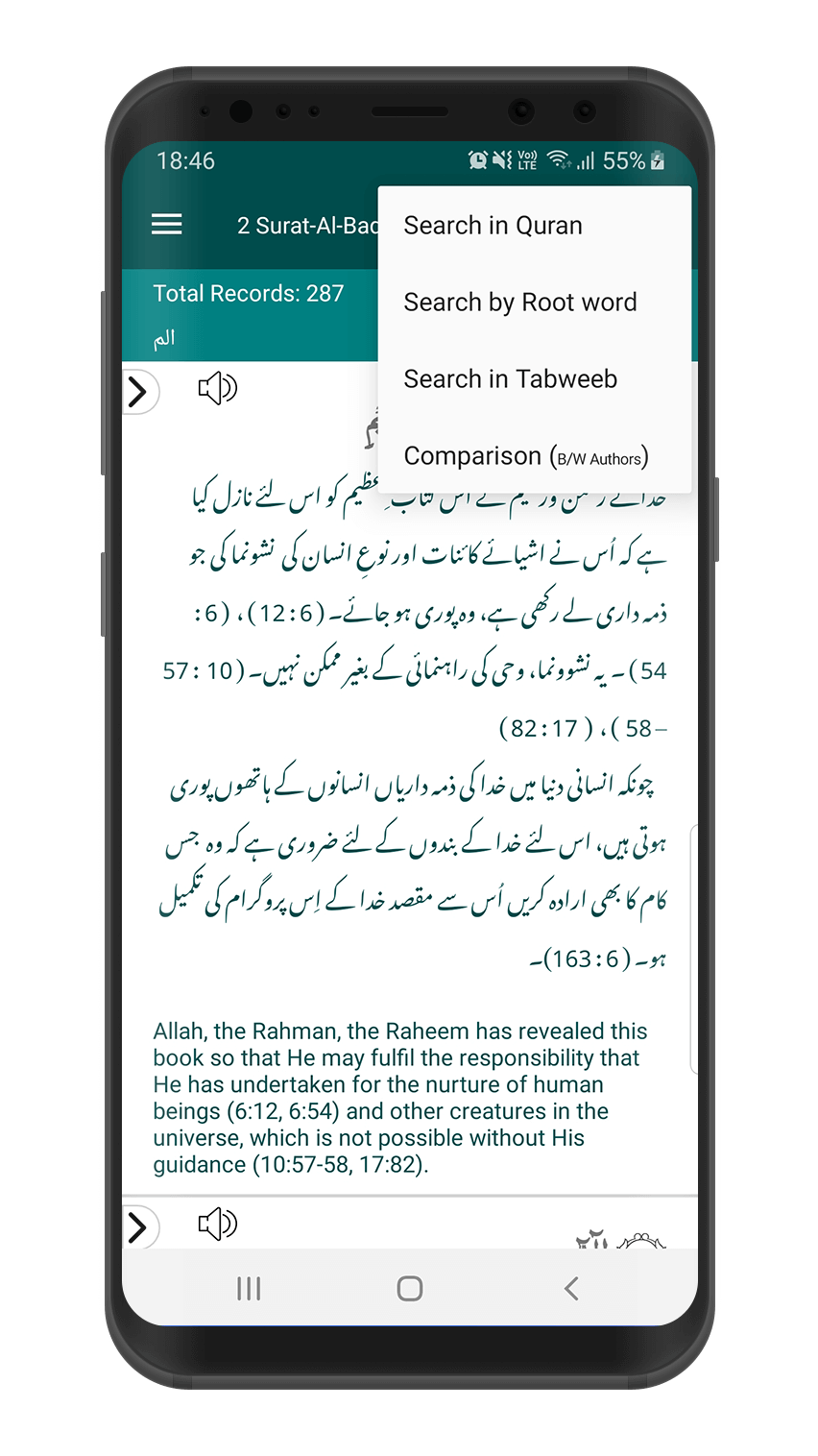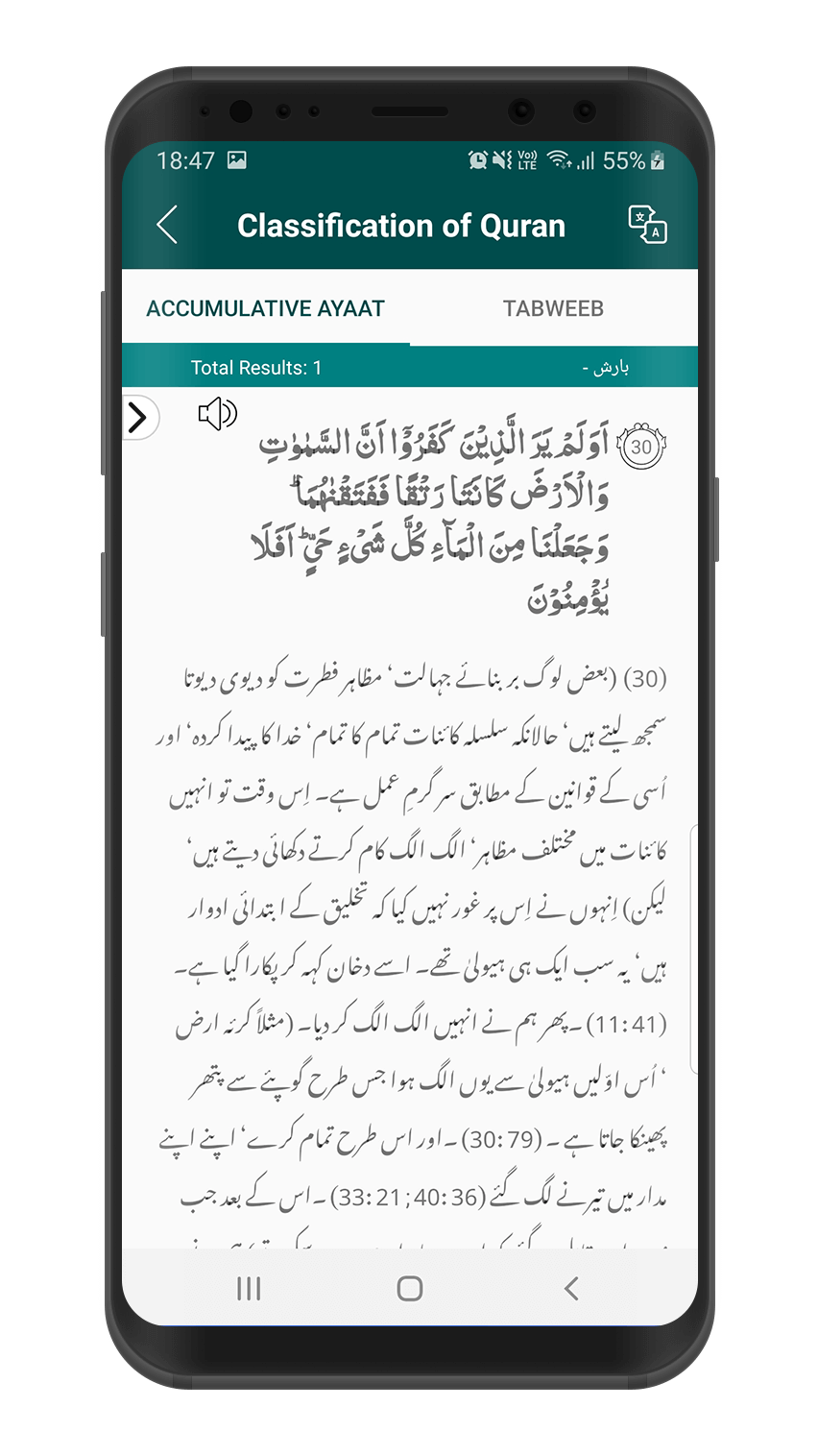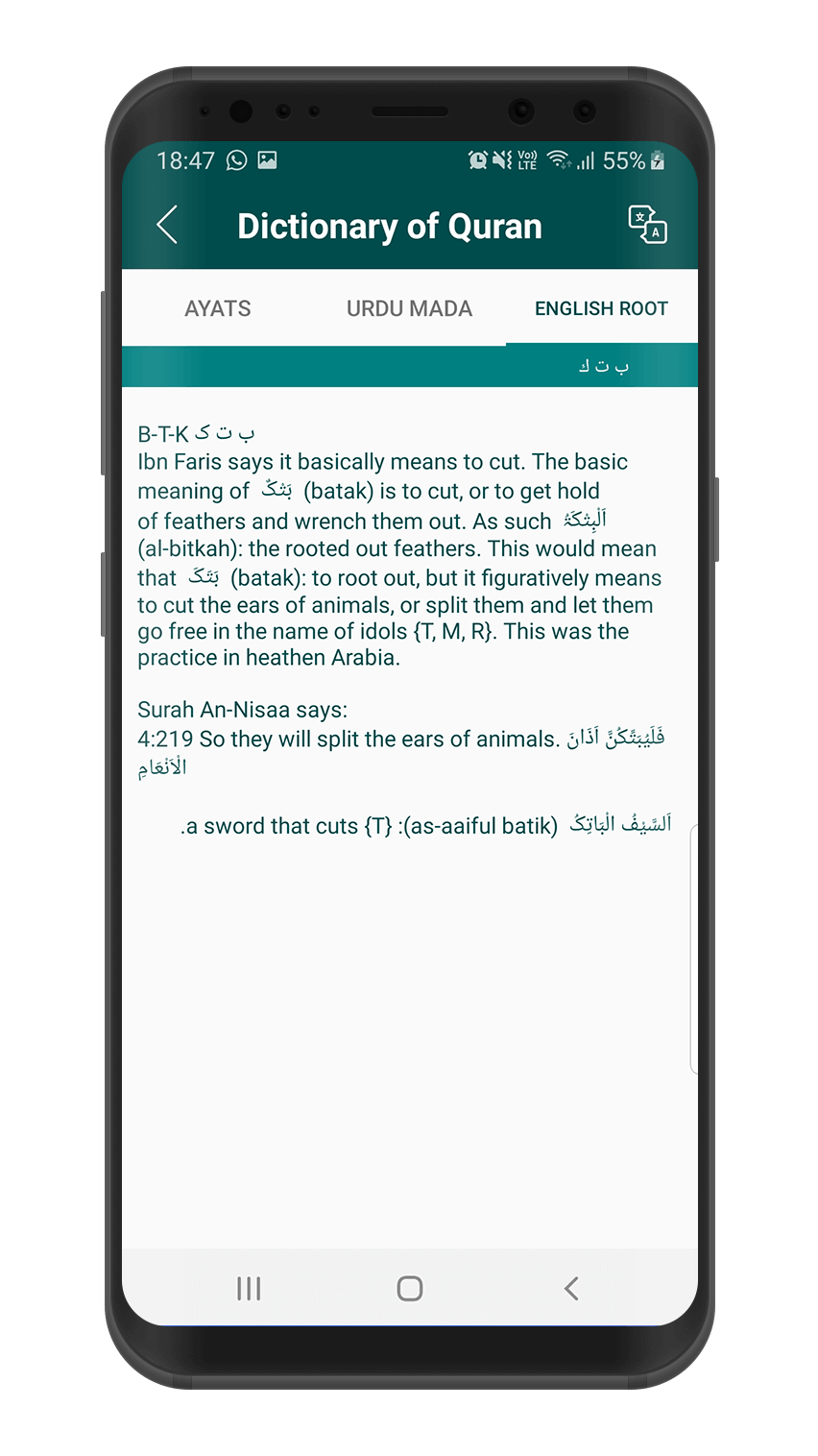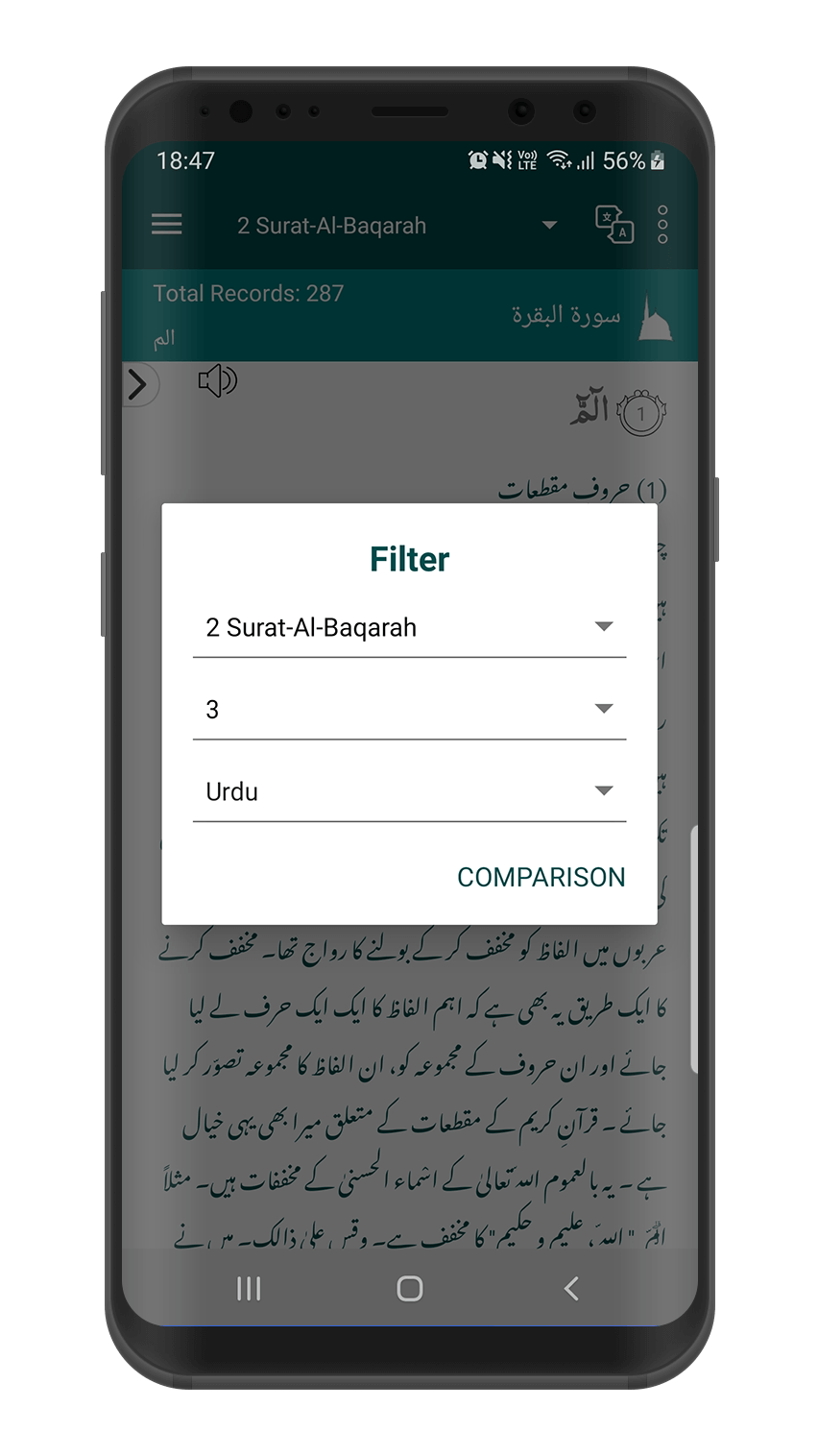 User Reviews
More than 75 Reviews and 4.9 ratings see wWhat our users are saying.
Greetings, an excellent application for understanding Al Quran. The developers deserve best accolades for such brilliant effort. This is all-in-one application where one can easily find the mafhoom, tabveeb, word root, English Translation all in one place. It lets you book mark, copy as well as share ayaat with others too! May ALLAH be truly Pleased with your selfless efforts for well being of mankind. Please keep continuously improving the application to include more features. Wasalam wa dua
Long awaited application. very very excellent effort Allah Bless all of you the TEAM. Found application very easy and user friendly. Keep it up with upcoming merging other Quranic Material of Allama Sahib. JazakAllah!
Incredible App. Comprehensive reference to the Quran. Very user friendly app. Lots of incredible features. Thank You!
A good effort. specially comparisons and search option very usefull. keep it up.
MashaAllah excellent app. it will definitely help benefit students of quran for understanding arabic words and phrases!
Very good effort.. The compilers truly deserve a round of applause by making the Quranic meaning readily available to masses.
Easiest way to understand Islam and its rules. Mashallah every Muslim must have this app in his or her mobile. A very understanding way to go through Islam.